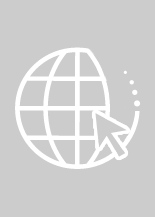 New Directions
The Ethics of Synthetic Biology and Emerging Technologies
Website or Online Data - 2010

"The 21st century is widely heralded as the century of biology. Building on the fundamental understanding achieved in the second half of the last century, revolutionary advances are expected to improve many aspects of our lives, from clean energy and targeted, safer medicines to new industries. Prominent among emerging technologies is "synthetic biology," which aims to apply standardized engineering techniques to biology and thereby create organisms or biological systems with novel or specialized functions to address countless needs. The idea of managing or manipulating biology to identify or develop specific characteristics is not new. Scientists have used DNA to create genetically engineered cells and organisms for many years; the entire biotechnology industry has grown around our expanding abilities in this area. The shelves of grocery stores across the United States are stocked with genetically engineered foods. Medical testing for genetically linked diseases is widely used by people across society. By contrast, the idea of assembling living organisms wholesale from nonliving parts has intrigued human imagination for centuries with no success outside of fiction. For some, that possibility came one step closer last May with the announcement that scientists at the J. Craig Venter Institute had created the world's first self-replicating synthetic (human-made from chemical parts) genome in a bacterial cell of a different species. Intense media coverage followed, and the announcement ricocheted across the globe within hours as proponents and critics made striking claims about potential risks and benefits of this discovery and whether it amounted to an early-stage example of 'creating life.' In response, President Barack Obama asked the Presidential Commission for the Study of Bioethical Issues (the Commission) to review the developing field of synthetic biology and identify appropriate ethical boundaries to maximize public benefits and minimize risks. The Commission approached this task through inclusive and deliberative engagement with a wide variety of sources, including scientists, engineers, faith-based and secular ethicists, and others who voiced, as expected, sometimes conflicting views on the science, ethics, and social issues surrounding synthetic biology. Through public meetings in Washington, D.C., Philadelphia, and Atlanta, the Commission created a forum for open dialogue to hear and assess competing claims about the science, ethics, and public policy relating to synthetic biology. What the Commission found is that the Venter Institute's research and synthetic biology are in the early stages of a new direction in a long continuum of research in biology and genetics. The announcement last May, although extraordinary in many ways, does not amount to creating life as either a scientific or a moral matter. The scientific evidence before the Commission showed that the research relied on an existing natural host. The technical feat of synthesizing a genome from its chemical parts so that it becomes self-replicating when inserted into a bacterial cell of another species, while a significant accomplishment, does not represent the creation of life from inorganic chemicals alone. It is an indisputable fact that the human-made genome was inserted into an already living cell. The genome that was synthesized was also a variant of the genome of an already existing species. The feat therefore does not constitute the creation of life, the likelihood of which still remains remote for the foreseeable future. What remains realistic is the expectation that over time research in synthetic biology may lead to new products for clean energy, pollution control, and more affordable agricultural products, vaccines, and other medicines. The Commission therefore focused on the measures needed to assure the public that these efforts proceed with appropriate attention to social, environmental, and ethical risks."--P. 2-3.
Searching for more content…
Publisher:
Washington, D.C. : Presidential Commission for the Study of Bioethical Issues, [2010]
Characteristics:
1 online resource (178 p.) : ill.
---
Opinion
From the critics
---
Community Activity
Notices
Add Notices
There are no notices for this title yet.
Quotes
Add a Quote
There are no quotes for this title yet.